By Alex Neve
It has been a troubling and challenging year for human rights on many fronts.
We must and will dig deeper, press harder and do more


 
For Syria, and for the people of Aleppo,
Agony for the people of Syria. Disgrace for the world community. There is no way around it. We end 2016 with a heavy heart. The anguish of the final weeks, days and hours of the unrelenting bombardment and siege in eastern Aleppo has added one more terrible chapter to the many that have marked five years of conflict and massive human rights violations in Syria. We are haunted by the scale of the suffering.  We are haunted by the world's failure to bring it to an end.
Through our research and campaigning, Amnesty International has pushed hard – this year and many years previous – to expose the intensity and scale of war crimes by all parties to the conflict in Syria. 
We have documented torture and other abuses in Syrian prisons. 
We have pressed for justice and accountability. 
We have demanded an arms embargo. 
We have urged that humanitarian passages be opened up to reach civilians and allow them to flee to safety. 
We have called on governments to respond more generously to the overwhelming needs of Syrian refugees; whose desperate and deadly journeys across the Mediterranean to reach safety have become truly heartbreaking.
And finally we have seen a breakthrough. The UN General Assembly has just adopted a important resolution to launch an investigation into war crimes and crimes against humanity in Syria. This means the many thousands of victims of this conflict can finally hope for justice.
The besieged people of Aleppo, millions of others living in precarious and dangerous conditions elsewhere in Syria; and more than five million Syrians who have fled as refugees – are in need of unwavering international support.  We must continue stand with them and up for them in demanding that their human rights be fully and unconditionally protected.  And we will.
And for victims of armed conflict around the world.
Alongside the wrenching situation in Syria, Amnesty International has responded to armed conflict and grave human rights crises in Yemen, northern Iraq, Libya, Burundi and South Sudan.  We have highlighted that it is civilians who suffer most.  We have condemned a growing pattern of hospitals and medical clinics being targeted. We have shamed world leaders for failing to act; and putting geopolitics ahead of human rights.
 
We must stand up for the rights of refugees,
One cruel consequence of increased turmoil and violence in so many countries is the most overwhelming refugee crisis the world has faced in seventy years. With over 21 million refugees and another 44 million people who have fled their homes but not yet crossed into another country, a staggering 65 million people have been forcibly displaced around the world.  Yet most governments spend more resources on keeping refugees away than on ensuring they are safe. 
That is why Amnesty international has launched a two year global refugee campaign. 
It has been an encouraging year for refugee protection in Canada.  Amnesty International has campaigned for several years for the changes that are now underway.  First and foremost, of course, has been the remarkable national effort to resettle over 35,000 Syrian refugees to the country.  Punitive cuts to refugee health care have been restored; and we are anticipating further steps early next year to roll back other restrictive refugee laws that were enacted in 2012.
We can and will work hard to ensure that Canada's commitment to refugee rights serves as a model around the world.
 
And to protect human rights defenders,
Amnesty International has drawn attention this year to the increasing perils faced by front-line human rights defenders on every continent.  Speaking up for human rights should be celebrated and welcomed by governments; but in far too many countries it means intimidation, imprisonment, attacks and death.
We responded urgently, when highly-respected rights defender and Indigenous leader Berta Cáceres was killed in Honduras in March.  We also worked closely with a remarkable group of four women human rights defenders from Mexico, who campaign courageously on such issues as torture, disappearances, the rights of migrants and violence against women.  They travelled to Ottawa in June when Canada played host to the annual "Three Amigos" North American Leaders' Summit.  They opened the eyes and touched the heart of every parliamentarian and journalist they met.
At the end of the day, human rights are strongest when people are empowered to defend rights in their own communities; and can do so safely.  That is why we are readying to launch an important global campaign next year, drawing attention to the increasing risks faced by human rights defenders. 
 
And oppose those who seek to spread fear and hatred.
Also troubling in 2016 were the currents of xenophobia and racism that were central to so many political campaigns, national referendums and election victories, including in the Philippines, the United Kingdom, Hungary, and the United States. 
While Amnesty International is impartial when it comes to political winners and losers, we have absolutely been compelled to respond to the tenor and outcome of these campaigns.  That means challenging laws and policies that threaten human rights.  It also means engaging at a deeper level to address the fear, suspicion and hatred that has come to the fore; with strong messages of inclusion, diversity and equality.
 
Because we know that when we stand together
we can win important human rights victories.
There have been bright spots as well.
A new peace deal in Colombia brings a prospect of greater human rights protection.  
Prisoners of conscience were released around the world, in such countries as Myanmar, Egypt, Argentina, Azerbaijan, Venezuela, Iran, Mexico, Congo and China.
In 2016 Amnesty International welcomed back to Canada three individuals who had been wrongly imprisoned and subject to serious human rights violations in foreign jails.  
Salim Alaradi endured secret detention and torture in the United Arab Emirates.  He was freed and returned to Canada in June. 
Khaled Al-Qazzaz was locked up for almost two years in Egypt, never charged and never brought to trial.  He was finally able to return to Canada with his wife and four young children in August. 
Homa Hoodfar, a Concordia University professor and prisoner of conscience  was jailed for almost four months in Iran, but was freed and returned home to Montreal in September following concerted diplomacy by the Canadian government and a massive international campaign by Amnesty International and many other groups.
Salim, Khaled and Homa all made a visit to Amnesty International one of their first stops once they were back in Canada.  And they each made it clear that they believed they were back home safely because so many people spoke out for their freedom.
Their freedom has inspired us to redouble our efforts on behalf of other prisoners around the world with close Canadian connections, including Huseyin Celil in China, Bashir Makhtal in Ethiopia, Saeed Malekpour in Iran and Raif Badawi in Saudi Arabia.
 
And we can advance the cause of human rights here in Canada.
It has been a very busy year of human rights research and campaigning for us in Canada.
We began the year having released Defending Rights for All, our comprehensive human rights agenda for the new Canadian government, covering both domestic and international concerns and recommendations.  We ended the year by releasing a 'report card' assessment of progress over the course of 2016.  There was much to commend and welcome.  We also drew attention to many areas still in need of improvement.
We welcomed Canadian foreign policy advances including championing global abolition of the death penalty, working towards ratification of the UN's arms trade treaty, greater commitment to women's human rights internationally, leading a last-ditch UN effort to tackle the crisis in Syria, and new government guidelines to ensure more support for human rights defenders around the world.
In May, Canadian Foreign Minister Stéphane Dion announced at an Amnesty International reception on Parliament Hill, coinciding with the wrap up of our two year global Stop Torture campaign, that Canada would at long last move toward signing on to an important torture prevention treaty, over 13 years after the UN had adopted it in 2002.
We welcomed new legislation enshrining human rights protections for transgender individuals in the Canadian Human Rights Act and Criminal Code.  Those reforms should be law early in 2017.
After years of campaigning we may finally be on the cusp of strengthened measures to hold Canadian extractive companies responsible for the human rights impact of their overseas operations.  We will be waiting eagerly – and keeping up the pressure – for further developments next year.
And twelve years after we released our Stolen Sisters report – and the years of campaigning, partnerships and solidarity that have followed – the launch of the National Inquiry into Missing and Murdered Indigenous Women and Girls in September was a tremendous and long needed step forward.  Not without some concern and hesitation, however, due to uncertainty about the Inquiry's powers to probe police conduct and no meaningful process for family members to have long unresolved cases re-examined. 
We will be watching. That is our role!
The Trudeau government has brought a sorely needed new tone to discussions with and about Indigenous peoples in Canada, with commitments of a new relationship based on respect and rights.  At the same time, we have pointed out that these promises waver when economic interests are at stake. 
We have carried out considerable research in the Peace River valley area of northeastern British Columbia, highlighting deep concerns about the impact of extensive resource development on Indigenous rights and gender equality.  We have called for construction of the massive hydroelectric Site C dam, which is opposed by First Nations communities in the area, to be halted.  And we have pressed for a new approach to decision-making about resource development projects that will ensure that gender impacts are assessed and Indigenous rights fully respected.
Our call to #StopSiteC was, in fact, one of ten cases featured as a global appeal during our annual worldwide year-end Write for Rights campaign to mark International Human Rights Day; a strong message that Canada too must do more to protect human rights.
 
So we will rise to the challenges ahead, dig deep, and do more.
We have new opportunities and continuing challenges when it comes to human rights in Canada. 
We face tough and troubling times around the world. 
It calls us to dig deeper and press harder with our demands for rights and justice. 
We will do so; because of the generosity of your financial support. 
We will do so; because of the power and might of the many millions of letters, postcards, petitions, emails, Tweets, and Facebook posts that you send forth, demanding that prisoners of conscience be freed, civilians spared the horrors of war, refugees protected, Indigenous peoples respected, torture stopped, human rights defenders kept safe, executions halted, and women and girls afforded the equality that is their basic right.
We will do so; together and determined.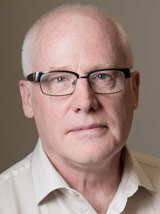 Alex Neve
Secretary General
Amnesty International Canada