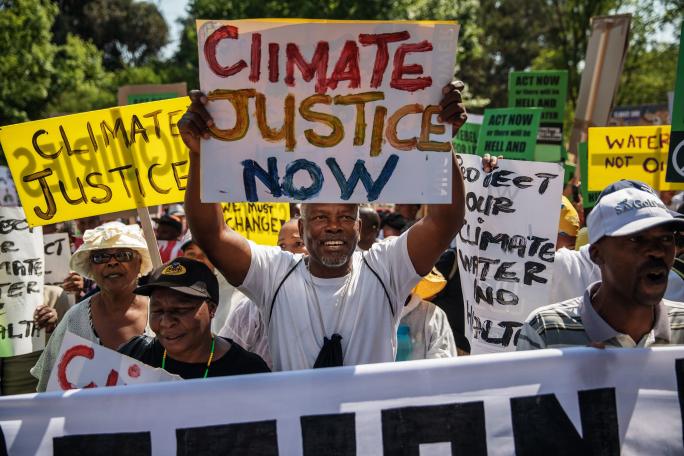 At the end of the summer, we wrote about the devastating heat dome over British Columbia, which claimed the lives of nearly 600 vulnerable seniors over a week-long period. Over the summer,1600 wildfires burned nearly 900,000 hectares of land across British Columbia. The Lytton Creek wildfire claimed the town of Lytton in a matter of minutes, killing two people.The White Rock Lake fire displaced thousands of people in the Central Okanagan and burned down 78 properties while thousands of people came perilously close to losing everything due to other terrifying wildfires. Our US neighbors on the west coast suffered a similar fate.
We've since learned from researchers at the Harvard Chan School of Public Health that the smoke from the west coast's wildfires exacerbated the effects of COVID-19 which made people sicker and increased their risk of dying.
Yet this week, I write to you from a province now drowning in rainfall from a series of 'atmospheric rivers' that have caused massive flooding and mudslides, trapping hundreds of motorists in their cars along southern highways and forcing 8,000 people to evacuate the city of Merritt. Not three months ago, desert-dry Merritt was choking on wildfire smoke and sweltering under 42.2 degree skies.The City of Abbotsford also issued evacuation notices for affected areas within the municipality and eight First Nations communities have also been told to evacuate.
The south coast's Lower Mainland, which is home to 2.83 million people and includes 16 of the province's most populated municipalities, is temporarily cut off from most southern routes out of the province due to floods and mudslides. Major cities and towns around the province are expecting lengthy construction delays on transportation routes where roads and bridges have completely or partially washed away.
These two extreme scenarios make the disappointing outcome of COP26 all the more alarming.
What happened at COP26?
An Amnesty delegation, led by Secretary General Agnes Callamard, travelled to COP26 this November to add our voices to those of civil society from around the globe who tried to convince governments to stop enabling the fossil fuel industry and financially support low-income countries for loss and damages caused by the climate crisis. Amnesty staff met with Ministers and negotiators from numerous countries, including Canada, to appeal to them to take the difficult and necessary steps to keep global temperatures below a 1.5C increase.
Passionate, knowledgeable climate leaders from frontline communities in Canada were also in Glasgow to tell the world why the energy transition must respect human rights and be led by Indigenous peoples. Indigenous traditional knowledge and practices – such as fire-keeping – were repressed and criminalized under colonial laws, but revitalization of these practices could be one of the keys to preventing the massive wildfires that have burned their way across western Canada in recent years. The voices of Indigenous peoples from around the world need to lead our efforts towards climate justice.
The outcome?
Global leaders, led by rich nations, failed to deliver an outcome that protects people or the planet. They made choices which ignore, denigrate and chip away at our human rights and sacrifice the people made most vulnerable by climate change.
Agnes Callamard said that COP26 betrayed the very foundations upon which the United Nations was built – as a pledge to the people. Not countries. Not corporations. The People. We must rise to this challenge once again, she said, since our leaders have chosen to ignore us. Climate justice is about human rights and all human rights are at risk from the climate crisis. People must be at the centre of our global response to the climate crisis, she says, not profit, nationalism, markets, or industry.
Read our Public Statement and letter to the Honorable Steven Guilbeault, Minister of Environment and Climate Change
Guardian columnist and climate activist George Monbiot's acerbic assessment of the final agreement was captured in a video in which he called it 'a total fiasco' and a "pathetic, limp rag of a document".
Activists point to the fact that civil society was outmatched at COP26 by the fossil fuel lobby, which included 503 delegates representing over 100 fossil fuel companies. If the fossil fuel lobby were a country, it would have had two dozen MORE delegates than the largest country delegation. While there were some very modest agreements reached during COP26 – such as pledges to phase out coal – the leaders of wealthy, heavily-emitting nations mostly chose to ignore the needs of the most marginalized communities around the world – made more vulnerable by colonization, extractivism, and the climate emergency – who have contributed the least to the crisis and sacrificed the greater good for the comfort of a relative few.
Where do we go from here?
Giving up is not an option. After we have taken a moment to process what happened at COP26 and reconnect with one another, we will dust ourselves off and redouble our efforts. There are a number of things you can do.
take action
Join Amnesty International Canada to:
>> Call on Canada to update the Canadian Environmental Protection Act (CEPA) to include the right to a healthy environment, an end to environmental racism, and the inclusion of effective remedy for those harmed

>>Support Indigenous land defenders who face invasive surveillance, criminalization, heavy-handed policing techniques, arrests, and harassment for peacefully defending their human rights in their territories

>>Show your solidarity with land defenders such as Mayan environmental defender, Bernardo Caal, by writing a letter and advocating for justice

>>Support environmental defenders across the country who exercise their peaceful right to protest and freedom of expression

>>Challenge Canada's double-speak on Indigenous rights and climate change and ask the government to abide by UN recommendations to suspend permits for pipelines and hydro-electric projects in British Columbia that do not have the consent of Indigenous peoples

>>Call on Cabinet to endorse the Principles for Governments and Companies in the Battery Value Chain to ensure that Canada's energy transition does not sacrifice the human rights of frontline communities.

>>Push for just transition legislation that includes robust public transportation, support for workers leaving the fossil fuel industry, and puts human rights and equality at its centre

>>Campaign for the top 5 Canadian banks, export credit agencies, credit unions and pension funds to stop investing in fossil fuels projects

>>Share your climate change stories. Stay tuned for ways to share!

Read Up: what has AI Canada been doing over the last 6 months on climate justice?
Sign up to our newsletter to follow the latest climate justice and corporate accountability news and actions!