WELCOME TO "RIGHTS BACK AT YOU"
The struggle for human rights shapes news around the globe. Join Amnesty International, one of Canada's largest human rights organizations, and untangle the chaos of your newsfeed. Want to hear compelling stories from people who fight back? Learn more about the systems that define our world? Or hang out with people who believe a better world is possible for everyone? Rights Back at You features stories from frontline activists that cut right to the heart of human rights—being human.
This season we're talking about anti-Black racism, policing, and surveillance.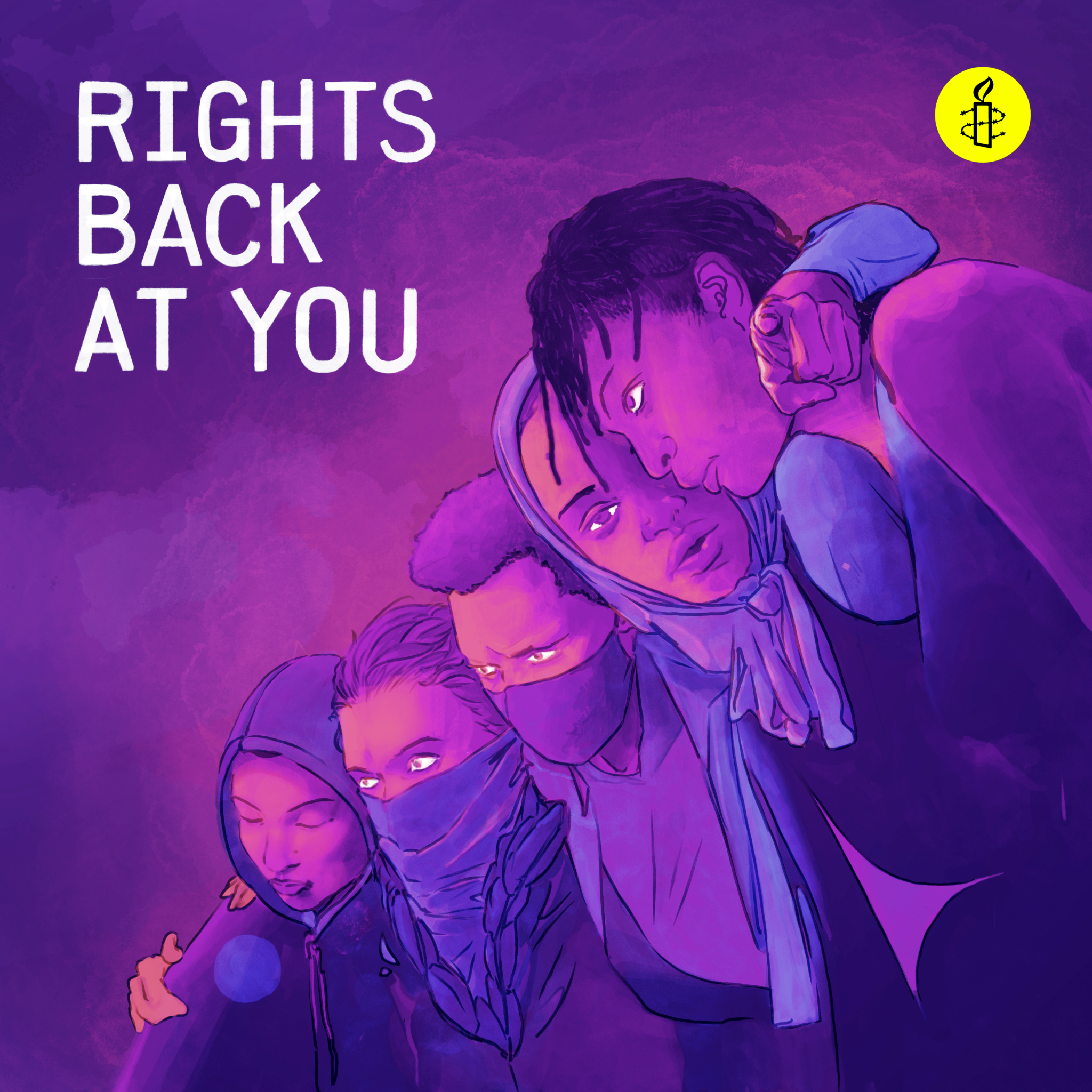 Sign up to hear when the first episode drops and what you can do to take action. You won't want to miss it! Rights Back At You is coming soon. Available wherever you get your podcasts.
SUBSCRIBE TO OUR NEWSLETTER
Fill in the form below to be the first to hear our brand new podcast, Rights Back At You. Never miss an episode! We'll send you related podcast content and ways you can take action.