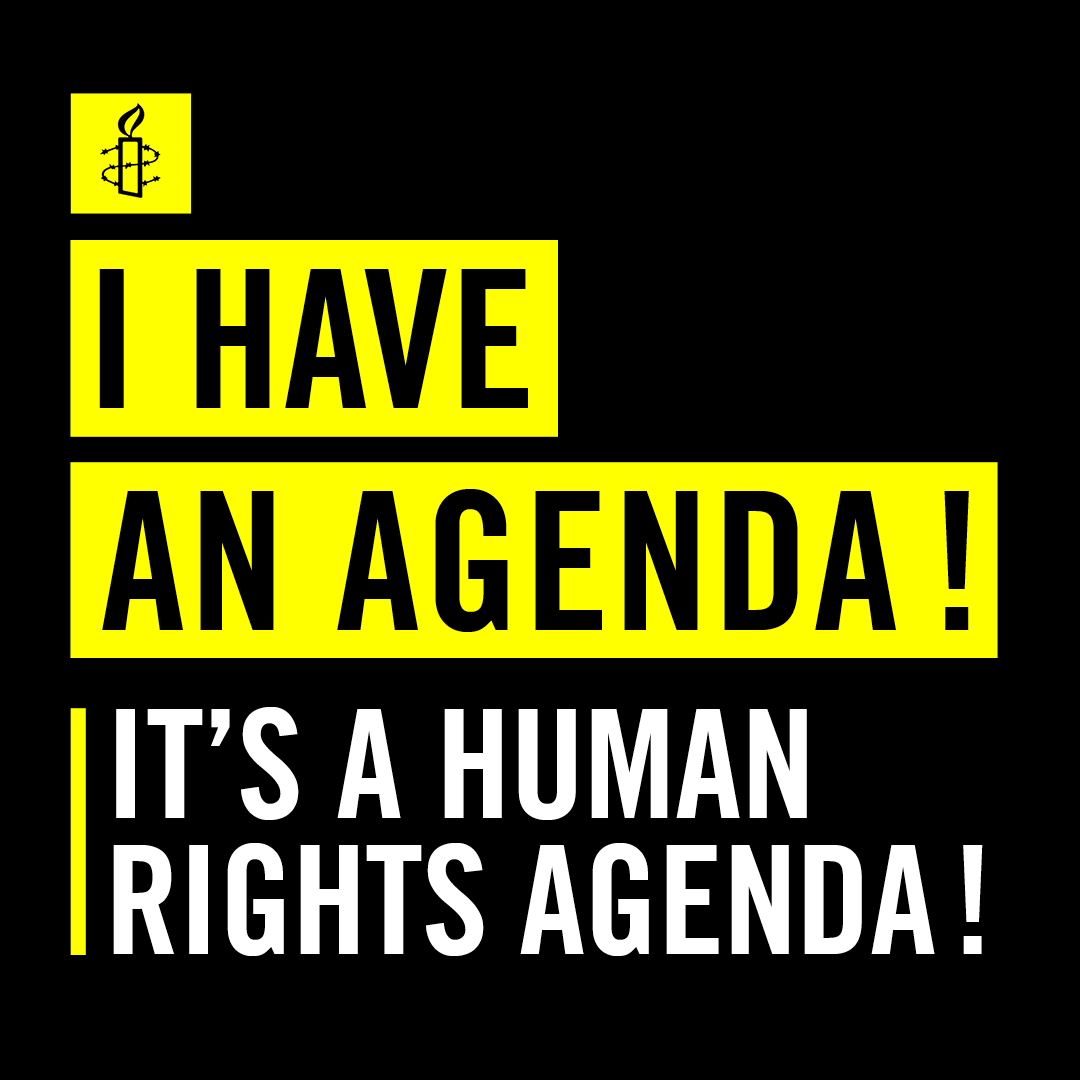 Against the backdrop of a tumultuous global pandemic, Amnesty International presents our 2021 Human Rights Agenda as a tool to assess Canada's compliance with its human rights obligations over the past year since the pandemic began. This Human Rights Agenda outlines key recommendations for reform and action.
Our vision is for all people to enjoy all the rights enshrined in the Universal Declaration of Human Rights and other international human
rights standards.
We are independent of any government, political ideology, economic interest or religion, and are funded mainly by our membership.

Download the 2021 Human Rights Agenda (pdf document)
« GIVEN THE EXCEPTIONAL NATURE OF THE CRISIS, IT IS CLEAR STATES NEED ADDITIONAL POWERS TO COPE. HOWEVER, IF THE RULE OF LAW IS NOT UPHELD, THEN THE PUBLIC HEALTH EMERGENCY RISKS BECOMING A HUMAN RIGHTS DISASTER, WITH NEGATIVE EFFECTS THAT WILL LONG OUTLAST THE PANDEMIC ITSELF. »

Michelle Bachelet, The United Nations (UN) High Commissioner for
Human Rights
More than a year of poor public health policies and slow or inadequate government actions have undermined human rights and exacerbated human rights issues particularly for persons in precarious situations. It is time for all governments in Canada to take a human-rights centred approach to managing the fallout from the pandemic.
In April 2020, we mobilized 300 Canadian civil society actors to propose 10 human rights principles105 to guide governments in Canada in their management of public health measures. No province has responded to our call, and the federal government's response was tepid. We call on all levels of governments of Canada to revisit our call.
We call on the newly elected federal government, we to take a stand on each of these recommendations and to inform Canadians of their concrete intentions and commitments. Likewise, we ask all opposition parties in the House of Commons to inform Canadians of their positions vis-à-vis these recommendations, and to monitor their implementation by the elected government. Amnesty reiterates its call for the Canadian government to show exemplary leadership in international solidarity. Canadians will never be safe until the world is fully protected.
Our 2021 Human Rights Agenda for Canada proposes recommendations for action in twelve areas: