Background
Amnesty International Canada Section (English) is looking to commission 5 artivists (activists and artists) to develop creative content for our Write for Rights (W4Rs) 2023 campaign. The chosen artivists will be responsible for creating an original piece of art that represents one of the five specified W4Rs cases. The artwork should delve into themes related to the case, such as the power of the Individuals at Risk or the human rights they are actively advocating for. We are looking for a wide variety of artistic skills. So, whether you're a vocalist, graphic designer, comic illustrator, poet, or any other creative, you're encouraged to apply! Amnesty Canada will use the content to advocate for the 2023 W4Rs cases. This project will start during the week of October 30th and each artivist will be compensated $1,000 at the end of the project. If you are interested in applying, please fill out this form by October 27th and feel free to reach out to Aileen Wanjiku if you have any questions about the application.
Identified W4Rs Cases for Art Commissions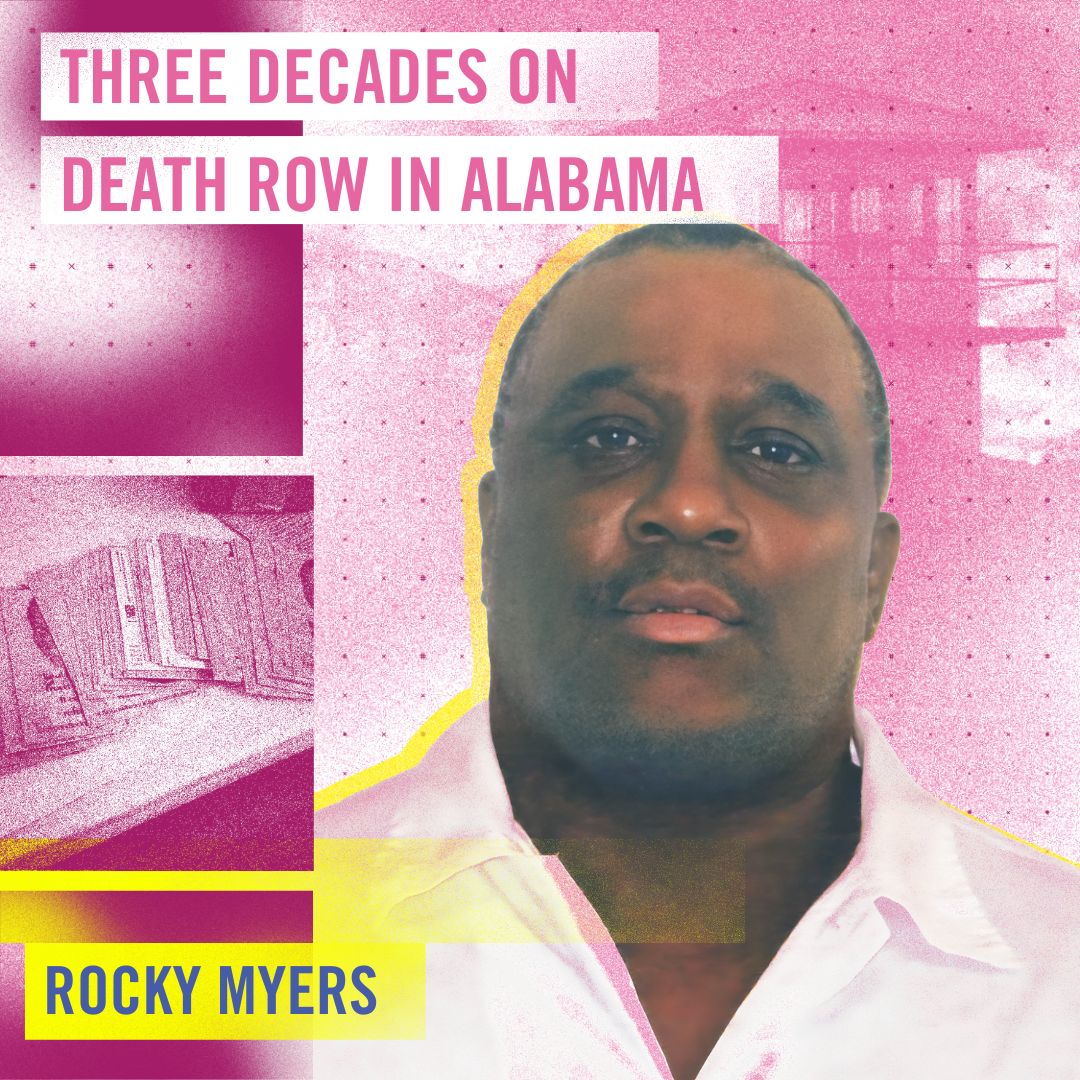 Rocky Myers, an African American man, has been on death row in Alabama, USA, since 1994. A nearly all-white jury convicted and sentenced him to life without the possibility of parole for the murder of his white neighbour. The trial judge overrode their decision and imposed a death sentence — a practice now outlawed in Alabama. Rocky grew up in extreme poverty in New Jersey, at 11 he was diagnosed with an intellectual disability. His assigned lawyer for post-conviction appeals abandoned his case without notice, meaning he missed key deadlines for judicial appeals. The courts relied primarily on IQ tests, a standard which the US Supreme Court found to be inadequate in 2014, to reject his request for a deadline extension submitted on the grounds that he had an intellectual disability.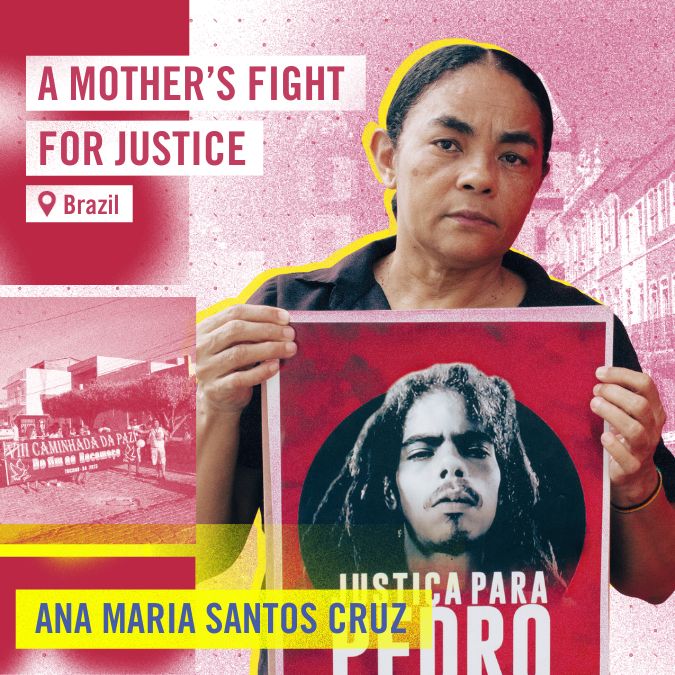 Ana Maria Santos Cruz, a black woman, activist, human rights defender, and mother who lost her young son, human rights defender Pedro Henrique Santos Cruz, after he was brutally murdered at the hands of the police. Following his death, Ana Maria became known in her fight for justice. Her demands for reparation and truth have resulted in her ongoing harassment and accusations of law breaking – all done with the aim of embarrassing, intimidating, and criminalizing her daily struggle for justice. These actions are intended to frighten, embarrass, and limit Ana Maria's freedom of expression in her fight to hold those responsible for her son's murder accountable and to end police violence.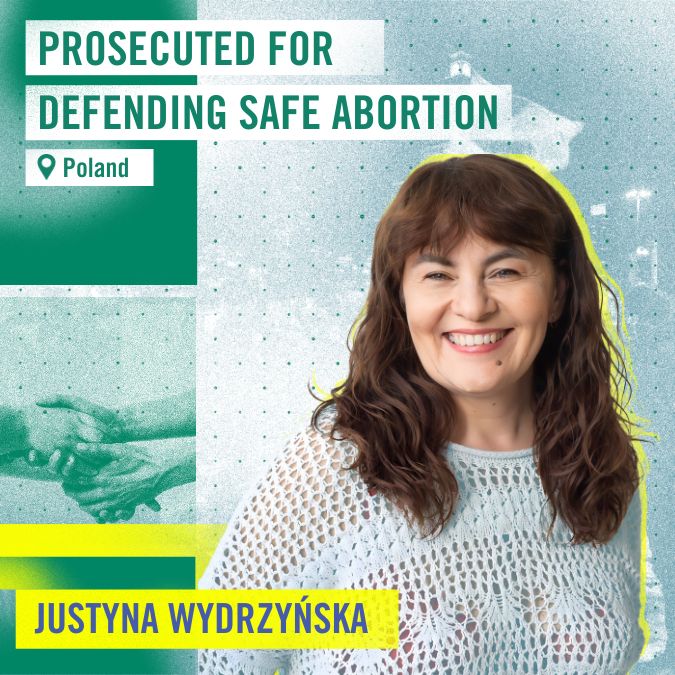 Justyna Wydrzyńska is woman human rights defender and founder of the website Women on the Net, Poland's first online forum supporting women seeking safe abortions, contraception, or sex education. She currently works with Abortion Dream Team (ADT), a grass roots initiative with the goal of providing direct and immediate assistance to women who need abortions. In March 2023 Justyna was convicted to 8 months' community service for helping a pregnant woman to access abortion pills in Poland. The conviction set a dangerous precedent in Poland, where abortion is almost completely banned.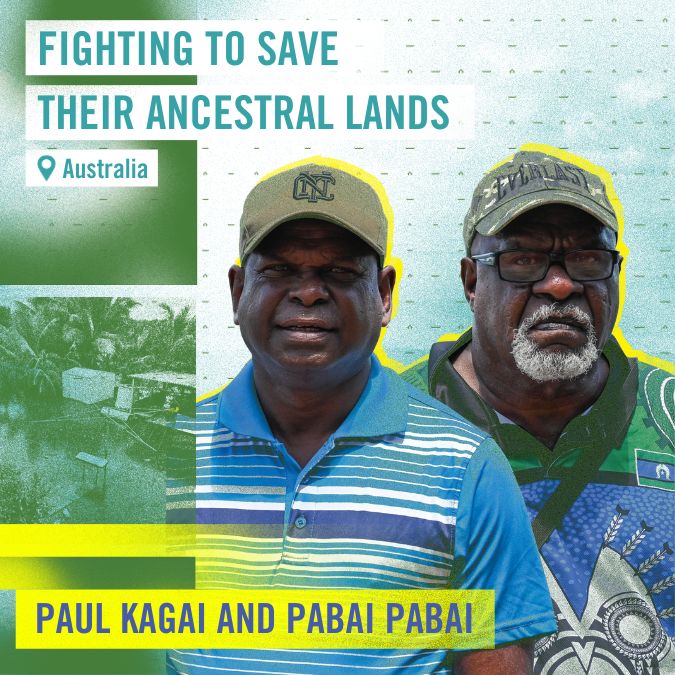 Uncle Paul and Uncle Pabai hail from the islands of Boigu and Sabai. Their families have thrived on the land for thousands of years – now, they risk losing everything. Sea levels in the Torres Strait are rising twice as fast as the global average. These floods damage people's homes, and the saltwater kills the vegetables they grow to feed their families. Paul, Pabai and their communities are using strategic litigation to take on the Government in Australia's most significant climate change test case to date, arguing that the government is failing to prevent climate change from destroying their Islands and their cultures – and want the courts to order the Government to protect their homes and communities by cutting emissions.
The Wet'suwet'en Nation's unceded traditional territory is in the province of British Columbia, Canada. For several years now, Wet'suwet'en land defenders have been harassed, intimidated, forcibly removed and criminalized by the Royal Canadian Mounted Police (RCMP) for opposing the construction of the Coastal Gaslink (CGL) pipeline on their territories. Twenty land defenders were charged with criminal contempt (in June and July 2022) by the British Columbia Prosecution Service for allegedly disobeying an injunction order to stay away from pipeline construction sites, even though these sites are situated on the Nation's unceded, ancestral territory. Five of the land defenders pled guilty in December 2022, as a result of their bail conditions, which prohibited them from being on the Wet'suwet'en Nation's territory and any other frontline resistance against extractive projects across Canada. Five others had the charges dropped against them, and one is awaiting next steps. The remaining nine land defenders have already started trial in May 2023, or will go on trial in October 2023, and January 2024. If found guilty, they could be sentenced to prison.